Mobile

Bar And Bartenders For Hire
We made hire cocktail bartenders for parties easy!
From mobile bars, bartenders for hire, mixologists and cocktail making classes, at Barmen For Hire you will find everything you could possible need to make your event an unforgettable experience.
Cocktail bartenders for hire & Flair bartenders • Mobile bar units • Cocktail waiters • Cocktail glasses for hire • Champagne, wine and beers • Custom tailored cocktail menu creation • Recycling service • After party clean-up services. As mobile cocktail caterers we cover events almost anywhere, we have a pool of bartenders at each of the following locations: Sydney, Canberra, Newcastle, Perth, Melbourne & Mornington, Adelaide, Brisbane, Gold Coast , Byron Bay and Sunshine Coast.
Hire A Cocktail Bartender
Be the first to receive our bartender hire special offers.
Bartenders

For Hire
Full bar event services available for parties at home, the office or a venue of your choice. Also, we give our clients the option of purchasing their own ingredients on a 'shopping list' basis so your budget will stretch that little bit further. Hire cocktail bartenders hand-picked for their personality and charisma, as well as their drinks making skills.
Bartenders For Hire aim is simple, to provide great cocktails for everyone at key locations around Australia!
Sydney
There is nothing better than watching a private bartender preparing delicious mixed drinks and cocktails! As always, the meeting point for your guests will be at the bar area! Surprise them and hire a cocktail bartender!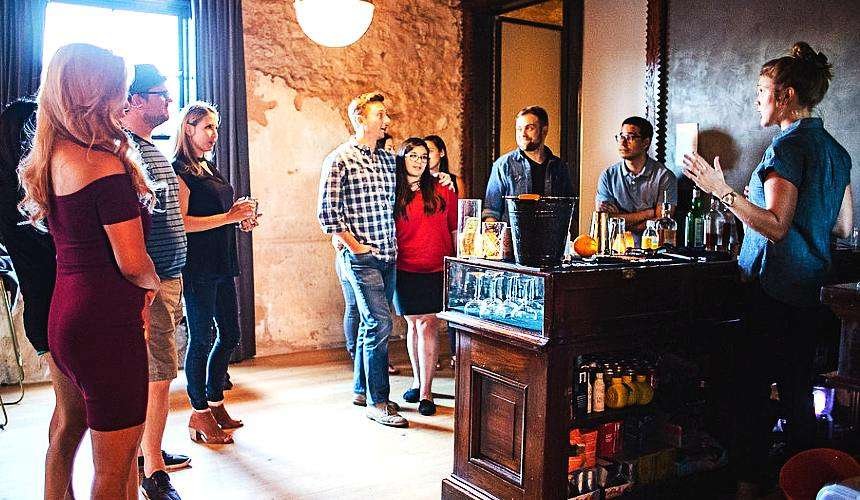 Melbourne
Barmen For Hire has professional cocktail bartenders who can mix the perfect cocktails allowing you to enjoy the day like a guest. Book Melbourne bartenders for parties at home, the office or a venue of your choice!
Adelaide
Adelaide bartenders available for hire at home, the office and private venues around South Australia. We are the private party specialists you need to transform an ordinary day into a successful event!
Mixologists • Mixology Classes • Portable Bars For Hire
Our team of bartenders for hire comprises of experienced cocktail bartenders, award-winning mixologists and Australia's best flair bartenders. Cocktail bartenders can look after up to 35 guests, while flair bartenders are better suited a maximum of 25 guests. With us, you will get free set-up time, and cocktail equipment is included at no extra charge. Perfect for house parties, fun hen parties, birthdays, weddings
and corporate cocktail parties or events!
Hire Bartenders

For House
Parties
Hire a cocktail bartender for a party at home, book in Sydney, Adelaide, Perth, Melbourne, Brisbane, Sunshine and Gold Coast!
Portable Bars For

Corporate
Events
Barmen For Hire has impressive cocktail bartenders, flair bartender performances and custom tailored mobile cocktail bar packages to make your event stand out.
Hire Bartenders For

Hen Parties
We have been mixing drinks for over a decade and know a thing or two about what it takes to make a hen party amazing.
Hire Wedding

Party Bartenders
Amazing cocktail packages for the most amazing day of your life, delicious cocktails made with fresh seasonable ingredients. Wedding party cocktail bars sure to impress!
Hire Portable Bars

 

At Home
Enquire here about the perfect mobile bar and bartender hire service for private parties, hen parties, weddings and corporate events. A custom tailored cocktail package is the perfect way to start a fun evening with friends. From as little as 2 and all the way up to 500 people, we can provide the complete cocktail bar solutions! Hire bartenders for party in Sydney, book cocktail classes in Melbourne or rent bartenders for hen parties in Perth!
At Barmen For Hire you can hire a cocktail bartender for nearly everything and anywhere!